What information must be disclosed on an Insurance Application?
What happens if the information is wrong?
 The falsity of any statement in the application for any policy covered by this chapter shall not bar the right to recovery under the policy unless such false statement was made with actual intent to deceive or unless it materially affected either the acceptance of the risk or the hazard assumed by the insurer  §10380.
§The insured shall not be bound by any statement made in an application for a policy unless a copy of such application is attached to or endorsed on the policy when issued as a part thereof. … 10381.5
 No insurer issuing or providing any policy of disability insurance covering hospital, medical, or surgical expenses shall engage in the practice of post claims underwriting.
For purposes of this section, "post claims underwriting" means the rescinding, canceling, or limiting of a policy or certificate due to the insurer' s failure to complete medical underwriting and resolve all reasonable questions arising from written information submitted on or with an application before issuing the policy or certificate. §10384.
Yale Law School Scholarship Paper
Please note, when reviewing codes, you may have to check what "Chapter" it's in.  The code cited, might be taken out of context.  This website is not legal advise, contact an attorney.
NEGOTIATIONS BEFORE EXECUTION
Article 1.  Concealment .. 330-339
§ 332. Required disclosure – Each party to a contract of insurance shall communicate to the other, in good faith, all facts within his knowledge which are or which he believes to be material to the contract and as to which he makes no warranty, and which the other has not the means of ascertaining.
Case Law
Representation …. 350-361
§ 350. Oral or written representations
 § 358. Falsity
§ 359. Material false representations; effect
§ 360. Materiality
In cases of uncertainty not removed by the preceding rules, the language of a contract should be interpreted most strongly against the party who caused the uncertainty to exist. Cal.Civ.Code § 1654
Generally, when an applicant for life insurance is asked for material information about his medical history and does not give the specific information requested, the insurer is entitled to void the policy. (Ins. Code, §§ 331, 10380.)
Under California law, where insured fails to fulfill his or her obligation to marine insurer under uttermost good faith duty of disclosure, insurer is entitled to rescind and void contract.  Article 2.  Concealment and Representations–Rules Peculiar to  Marine Insurance … 1900-1905
Under California law, applicant for marine insurance was bound by application form which he signed, even though form was filled out by insurer's agent and applicant chose not to read it.   Pacific Ins. Co. v. Kent120 F.Supp.2d 1205C.D.Cal.,2000.
Marine insurance application's request for "purchase price" unambiguously referred to price paid for boat, not to applicant's subjective view of market value of boat, and thus applicant's knowing misstatement of amount he had paid for boat constituted misrepresentation warranting rescission under California law, even absent showing of materiality. 1900-1905

Under California law, insurance agent was under no duty to investigate marine insurance application to determine whether applicant's representations were false. 1900-1905.
Under California law, insurance agent assumes duties of reasonable care, diligence, and judgment in procuring insurance requested by an insured.

Case Examples  Knowledge of insured–In general
Generally where insurer makes no inquiry, and insured makes no representations as to facts in question, in absence of actual fraud such concealment is not ground for avoiding a policy, but in California there must first be actual knowledge of fact alleged to be concealed, and extent of such knowledge is tested by insured's good faith belief at the time of application, and subsequent events proving it to be unfounded or false are not sufficient to allow insurer to void the policy.  Ashley v. American Mut. Liability Ins. Co., N.D.Cal.1958, 167 F.Supp. 125.
If applicant for insurance had no present knowledge of facts sought, or failed to appreciate significance of information related to him, his incorrect or incomplete responses on application would not constitute grounds for rescission. Thompson v. Occidental Life Ins. Co. of California (1973) 109 Cal.Rptr. 473, 9 Cal.3d 904, 513 P.2d 353.
Failure to mention, in application for insurance, existence of condition of which applicant has no knowledge or appreciation is not misrepresentation affecting validity of policy.  MacDonald v. California-Western States Life
Ins. Co. (App. 2 Dist. 1962) 21 Cal.Rptr. 659, 203 Cal.App.2d 440.
Failure to disclose facts of which applicant for insurance is ignorant will not warrant avoiding policy.  Travelers' Ins. Co. of Hartford, Conn., v. Byers (App. 1932) 123 Cal.App. 473, 11 P.2d 444.
Are you having problems getting through the Blue Cross or other Companies Quote and Enrollment Links?  
Wonder why YOU must complete the application and can't just tell us, send me the policy, like when you order a pizza?  
Are you concerned about what happens if you make a mistake on  your application, either by accident or intentionally?
Here's some hints (be sure to scroll the entire page) from when we helped some of our clients get through these problems. 
Please call or email us to discuss 310.519.1335,
we are working on having more detail on this page.
With a little sarcasm, being as coverage is now guaranteed issue §2701. and the companies are mandated to put you on a preventative care maintenance program, (Covered CA Brochure Page 6)  along with more rate regulation, 80% loss ratio, etc, one of the tools for preventative health maintenance is the smart phone LA Times 12.5.2014 so having you fill out an application online, prepares you to use all the other modern 21st century tools.
A Pediatric Dental Plan is required even if you don't have children under 18
After you get the quotes, you must create a password and login credentials

Then log in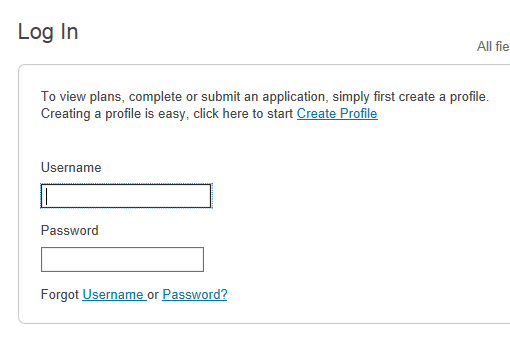 What happens if you didn't tell with complete honesty the Insurance Company about a pre existing condition or disease that you knew, should have  KNOWN about or disclosed?
Covered CA Application – Agent Certification


Click on image to enlarge
That is, what if there is wrong, false, misleading or incomplete information on your application?
The Insurance company can cancel or rescind the policy, give back the premium – force the agent/broker to give back the commission or service fees, even if the condition has NOTHING to do with the claim that arises.
This in fact happened to us back in the early 80's,  the start of the AIDS epidemic.   We had someone who was in a bar fight in Haiti, got stabbed and was given multiple blood transfusions.  His policy was cancelled, when he turned in a claim for some kind of stomach hospitalization.
Is there a ONE page simple form to find out if an Insurance Company will write me, without answering all the questions on a  full application?  – This question and most of the others are no longer relevant under Guaranteed Issue Health Care Reform along with no Pre X clause!

What if I have a (Pre-Existing) condition, but the application does not ask about it?


What is Medical Underwriting?  Why don't Insurance Companies write coverage for anyone willing to pay the premium?

What if my Agent says it's OK, not to list a condition? Does he have to attest that he explained how to properly complete the application?

What does to the best of my knowledge mean?

Can the Insurance Company cancel my coverage, even if the claim had NOTHING to do with the pre-existing condition that was not listed on the application?

Where can I get more MEDICAL information on my health conditions and how to keep them under control?

What if the Insurance Company cancels me in Bad Faith?  Do I have a right to appeal?

What does it mean if the Insurance Company says I concealed a Material Fact?

What does the California Insurance Code §330 – 339 require an applicant to disclose or tell the Insurance Company?
How about Long Term Care

Does the site have further links to "wrong info that I can review?

Where can I get coverage, if no Insurance Company wants me?

Hagan v Blue Shield – upheld.

What are some things Insurance Companies might look at to wonder if my application is correct or that I didn't something?

Can an insurance company refuse to write my coverage, if another company cancelled me or refused to write me?

Tell me more about recent legislation restricting Insurance Companies ability to rescind coverage, AB 2740 Guidance

Email us your question?
Consumer Resources
See FAQ's Above
US Military Enlistment Disclosures

Answers to FAQ's
What Information did the application ask for?  
6A. Health History Questionnaire – ALL QUESTIONS MUST BE ANSWERED OR THE APPLICATION WILL BE RETURNED. Give COMPLETE details of any "Yes" answers in Section 6C on the following page.
Has any person listed on this application, in the last 10 years, had any signs or symptoms, seen a health care provider, had treatment recommended including prescription medications, received treatment, or been hospitalized for any of the following conditions as stated in questions 1 through 14?  (Blue Cross Individual Application.)
I have provided a complete history of material information that will be considered in the acceptance or denial of this application. I understand that if I intentionally provided incomplete or false material information Blue Cross may revoke my coverage. This means Blue Cross will cancel membership as if it never existed. Also, after approval for membership, if material information is discovered by Blue Cross that was not provided to the Plan prior to the effective date of the policy, Blue Cross may deny coverage.
I understand and agree that I alone am responsible for the accuracy and completeness of this application.
I have personally read and completed this application. If I am accepted, this application will become part of the contract between Blue Cross and me. (Blue Cross Individual Application)
How does the Insurance Company know, if the application wasn't filled out correctly?   Do they investigate?
Your Insurance Agent/Broker MUST sign this form, that he informed you of the importance of completing the application properly.  The agent can get in a lot of trouble for improperly advising you on how to complete the application.
6.
Review and select one of the following:
I did not assist the applicant in any way in completing or submitting this application. All information was completed by the applicant with no assistance or advice of any kind from me.

I assisted the applicant in submitting this application. All information in the health questionnaire was provided by them. I advised the applicant that they should answer all questions completely and truthfully and that no information requested on the application should be withheld. I explained that, if information is withheld, that could result in their coverage being cancelled later. The applicant indicated to me that they understood these instructions and warnings. To the best of my knowledge, the information on the application is complete and accurate. I understand that, if any portion of this statement by me is false, I may be subject to civil penalties of up to $10,000. (Blue Shield Individual Application, Insurance Code
10119.3.  (a) Notwithstanding any other provision of law, an agent or broker who assists an applicant in submitting an application to a health insurer has the duty to assist the applicant in providing answers to health questions accurately and completely.
(b) An agent or broker who assists an applicant in submitting an application to a health insurer shall attest on the written application to both of the following:
(1) That to the , the information on the application is complete and accurate.
(2) That he or she explained to the applicant, in easy-to-understand language, the of providing inaccurate information and that the applicant understood the explanation.
(c) If, in an attestation required by subdivision (b), a declarant willfully states as true any material fact he or she knows to be false, that person shall, in addition to any applicable penalties or remedies available under current law, be subject to a civil penalty of up to ten thousand dollars ($10,000). Any public prosecutor may bring a civil action to impose that civil penalty. These penalties shall be paid to the Insurance Fund.
(d) A health insurance application shall include a statement advising declarant's of the civil penalty authorized under this section.
Definition: 1. information in mind: general awareness or possession of information, facts, ideas, truths, or principles — Her knowledge and interests are extensive.  2. specific information: clear awareness or explicit information, e.g. of a situation or fact —I believe they have knowledge of the circumstances.
Encarta
To render life policy void for falsity of warranty that answers in application therefore are true to best of applicant's knowledge and belief, they must be substantially untrue, not merely in fact, but to best of applicant's knowledge and belief.  St.1917, p. 964,  6 (West's Ann. Insurance Code,  10380);  West's Ann.Civ.Code, ? 1572.
Combs v. Burbank Mut. Life & Benefit Ass'n  140 Cal.App. 139, 35 P.2d 132 (Cal.App. 2 Dist. 1934)
Applicant's failure to disclose diagnosis of leukemia and thereby correct misstatements in application for life insurance policy breached continuing duty of good faith and provided basis for rescission under statute requiring each party to contract of insurance to communicate to the other, in good faith, all facts within knowledge which are or are believed to be material to contract, as to which no warranty is made, and which cannot be ascertained by other party, even if insurer could have discovered disease by complete blood count (CBC) during application process. CA Ins.Code  332 .Lunardi v. Great-West Life Assurance Co.  37 Cal.App.4th 807, 44 Cal.Rptr.2d 56 (Cal.App. 6 Dist.,1995)
Blue Cross has 24 months to initiate retroactive action due to false or omitted health history information on the application. Claims submitted during that period are audited to ensure that preexisting conditions not listed on the application were not diagnosed, evaluated, or treated prior to enrollment. If a preexisting condition that should have been disclosed is discovered, the contract may be retroactively canceled, or it may be re-underwritten and placed into coverage that would have been offered based upon complete original information.Source – Blue Cross Confidential Agent's Manual
Employers and employees who commit fraud or misrepresentation to circumvent the law or rules governing PacAdvantage will be disqualified, possibly retroactive to the initial enrollment date. In cases of fraud, individuals may be financially responsible for their own medical care, even care provided while improperly enrolled through PacAdvantage. Page 6 Pac Advantage Employer Manual 7/04
AB 1945 – California Proposed Law to Prohibit Post Claims Underwriting – Didn't pass – vetoed by Governor
Article 6.  Interpretation of Policy  10380-10390
What if another company refused to write my coverage?
CA Dept of Insurance Survey does not show this as a reason. Insurance Code 10133.95